Gabriel Wells
Gabriel Wells (1861–1946)
publisher, author, collector.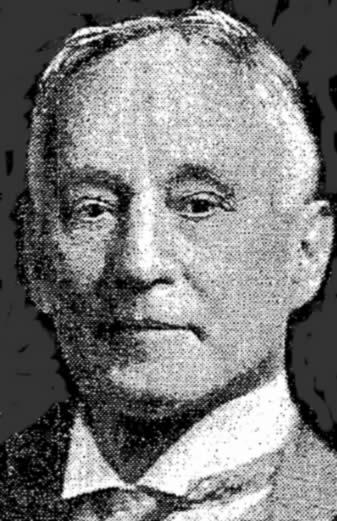 He was born in Balassagyarmat as Gábor Weisz on 24. January 1861, died on 6. November 1946 in New York.  He was one of the foremost American book dealers and publisher of the early twentieth century. His parents, Moricz Weisz and Helén Pissk rest in the Jewish Cemetery of Balassagyarmat.
Weiss immigrated to the United States about September 1894, arriving in Boston and subsequently changed his surname to Wells.  Educated in Budapest, Wells mastered eight languages (he was particularly interested in German, which he learned in order to read the German philosophers in the original) but when he arrived in Boston at the age of thirty- three he could speak barely a word of English.  He became a protégé of Harvard professor of psychology, William James; he dedicated his Gentle Reactions (1923) to his memory. Wells spent three years at Harvard working as a tutor in psychology and German. He w as lecturing on philosophical topics at conferences in Massachusetts and New York in the late 1890s and early 1900s.
Wells's bookselling career began with John Lawson Stoddard's Lectures (Boston: Balch, 1897-1909),  which was available only through subscription. He bought every set that he could find, rebound them, and resold them to dealers. He repeated this procedure with other subscription books and limited editions. 
His success is reflected in the changes of his business addresses: from a furnished room to an office at 128 East Twenty-third Street in Manhattan; then to larger quarters at 489 Fifth Avenue, opposite the New York Public Library; then, after a decade, to offices at 145 West Fifty-seventh Street. Wells never put out a catalogue of his stock; when an antiquarian bookseller asked about this curious behavior Wells replied, "Let other dealers catalogue their books. I sell mine."
Wells shifted the focus of his business to fine and rare books, first editions, fine bindings, color plates, and sporting books. Later still he specialized in world literature, the Elizabethan period, incunabula, and manuscripts.
He found innovative ways to make money. In 1921 he purchased a copy of the Gutenberg Bible in London that was missing more than 50 of its 541 leaves.  Wells disassembled  the defective copy, had the separate leaves bound in blue tooled morocco leather and sold them individually with a brief introductory essay by his friend A. Edward Newton with the title "A Noble Fragment: Being a Leaf of the Gutenberg Bible 1450-1455 With a Bibliographical Essay by A. Edward Newton (1921)". They were sold for $150 to $500. He gave some of the leaves to libraries for example to the New York Public Library to complete the defective James Lenox copy, the first Gutenberg that had been brought to America.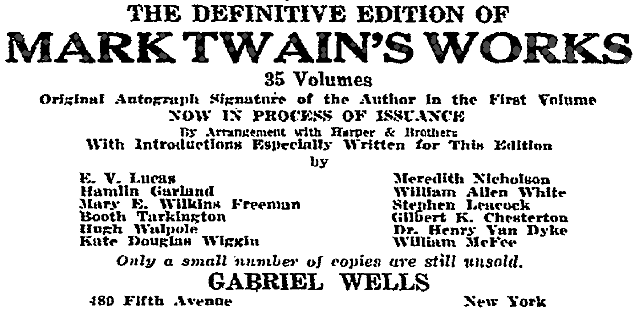 His other publishing adventures included publishing the complete works of major  contemporary authors, as the works of  Joseph Conrad, Herman Melville, Mark Twain, Anatole France, Oscar Wilde, etc.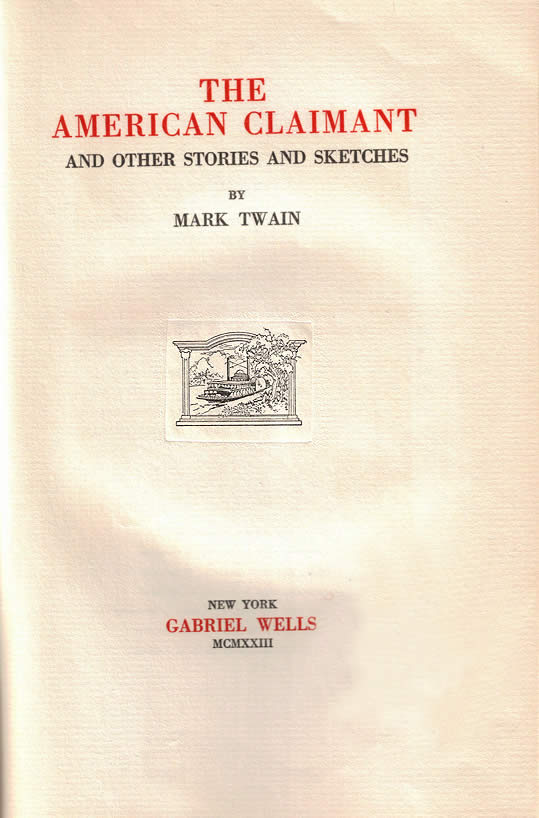 Meanwhile he didn't forget about his homeland. In 1926 he purchased a calendar in Latin with elegant miniature decoration for 1000 British pounds.  He sent the medieval manuscript as a gift to his old friend, Dr. László Siklóssy art-collector with the authority to send it to a Budapest public library, which he think most worthy. Siklóssy chose National Széchényi Library. On 27. September 1926   in the presence of Count Kuno von Klebelsberg, Minister of Religion and Education the book hads been handed over to Bálint Hóman, Director General of the Hungarian National Museum. A
As Emil Jakubovich, language historian,  that time  the leader of the Manuscript Repertory described: "The gift is a first class, brightly illuminated Calendar made by a 15th century artist of Flanders, which formerly in the art history literature  was called (with a not exactly accurate definition) as  «Calendar of Matthias Corvinus»."
Wells later also donated several valuable gifts to Hungarian libraries, for example in the end of 1926 he gave a Corvina (Codex from the Library of the 15th Century Hungarian King Matthias Corvinus) and an other codex to the Hungarian National Museum and in 1935 he gave a previously unknown letter written by János Hunyadi (Regent-Governor of the Kingdom of Hungary) in Kolozsvár (today: Cluj, Romania) in 27. December 1454 to the Museum of the Hungarian Parliament.
The citation accompanying the honorary doctorate awarded him on 8 June 1935 by Rutgers University celebrates his importance as a bookman, author, philanthropist, international authority on rare books, and, above all, a man of integrity.
He never married. When he died on November 6, 1946 the only family members mentioned in his will were five brothers and sisters and their children. However, a number of his heir were never located due to their deportation from Hungary by the Germans during World War II. Other beneficiaries of Wells's will included Library of Congress, New York Public Library, Harvard, Rutger's University, and his hometown, Balassagyarmat.
His main works:
Gentle Reactions. Doubleday, Page & Co., Garden City, N.Y. 1923
A béke útja (The Road of Peace). Budapest, Légrády bros. 1929.
His main publications:
Autograph Edition of the works of Booth Tarkington - 13 volumes,  Garden City, N.Y.: Doubleday, Page, 1918-1919
Sun Dial Edition of the works of Joseph Conrad - 24 volumes,  Garden City, N.Y.: Doubleday, Page, 1920-1928
Temple Bar Edition of James Boswell's Life of Johnson - 10 volumes, New York: Wells, 1922,
Standard Edition of the works of Herman Melville - 10 volumes,  London: Constable, 1922-1924,
Mark Twain művei 37 volumes- New York, Gabriel Wells Edition, 1922-1925
Autograph Edition of the works of Anatole France - 30 volumes, New York: Wells, 1924
Norwich Edition of the works of George Borrow - 16 volumes, London: Constable / New York: Wells, 1923-1924,
The works of Oscar Wilde - 12 volumes, New York: Doubleday, Page, 1923
Halliford Edition of the works of Thomas Love Peacock - 10 volumes, London: Constable / New York: Wells, 1924-1936
Bonchurch Edition of the works of Algernon Charles Swinburne - 20 volumes, London: Heineman / New York: Wells, 1925-1927
Sources:
Blaine M. Yorgason: Gabriel's Well. Shadow Mountain, 2000
(Yechiel)
Back to the page of the famous jewish personalities